This page is a place for the whole class to take notes on each week's class.
countdown timers:
http://www.timeme.com/timer-stopwatch.htm
http://www.online-stopwatch.com/full-screen-stopwatch/
2011
Week 1
Types of Musical Instruments
The original Sachs-Hornbostel system classified instruments into four main groups:
   1. idiophones, such as the xylophone, which produce sound by vibrating themselves;
   2. membranophones, such as drums or kazoos, which produce sound by a vibrating membrane;
   3. chordophones, such as the piano or cello, which produce sound by vibrating strings;
   4. aerophones, such as the pipe organ or oboe, which produce sound by vibrating columns of air.

Later Sachs added a fifth category, electrophones, such as theremins, which produce sound by electronic means
(from http://en.wikipedia.org/wiki/Musical_instrument_classification )
Elements of Musical Compositions
Rhythm - The pattern or placement of sounds in time.
Melody - This refers to a distinctive tune created by playing a succession of pitches.
Harmony - In general, harmony refers to the combination of pitches (or chords) played together. Harmony accompanies and supports the melody. It is created by playing a group of notes [usually having a variety of pitches] (either simultaneously or as broken chords) behind the melody thus giving it musical texture.
Dynamics - The degree of loudness or softness of a piece of music and how it changes over time.
Timbre - Also known as tone color; it refers to the quality of sound that distinguishes one voice or instrument from another. Timbre may range anywhere from dull to lush, from dark to bright.
Texture - Musical texture refers to the number of layers as well as the type of layers used in a composition and how these layers are related. Texture may be monophonic (single melodic line), polyphonic (two or more melodic lines) and homophonic (a main melody accompanied by chords).
(adapted from Elements of Music)
---
Week 2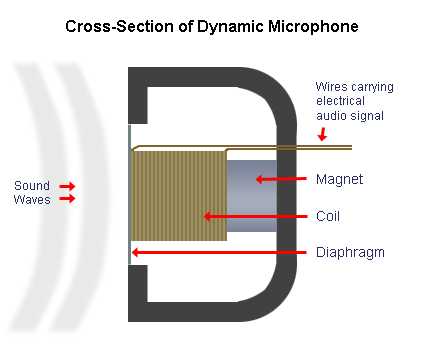 http://www.alexrice.co.uk/content/piezo-preamp
http://www.megalithia.com/sounds/tech/piezo/index.html
http://www.rattletree.com/phpBB3/viewtopic.php?f=19&p=228
http://home.earthlink.net/~erinys/contactmic.html
Contact Mic Examples: Toshiya Tsunoda http://www.hapna.com/H24.html
Alan Lamb http://www.musicofsound.co.nz/blog/music-of-wires
Steven Litt (ITP NIME '09) http://www.crudlabs.org/crudboxwhat.html
and places to buy interesting mics that are a bit off the map. Mic madness is wonderful, great products, never bought from cold gold but they have some cool stuff, most of which you can probably make yourself.
http://contactmicrophones.com/
http://www.microphonemadness.com
---
Week 3
Example Max patches from class: http://droolcup.com/share/NIME_F2012.zip
Types of sound synthesis: http://en.wikipedia.org/wiki/Synthesizer#Types_of_synthesis
---
Week 4
Analog Color Field Computer video
ACFC planning outline
ACFC planning priorities
A selection of links on doing presentations:
---
Week 5
"Intelligent Digital Effects" blog
MSP tutorials
MAX Tutorial: Data Scaling
Delay Lines
Flanging
Chorus
Basic Compression
---
Week 6 ?
MIDI
OSC
"The advantages of OSC over MIDI are primarily speed and throughput; internet connectivity; data type resolution; and the comparative ease of specifying a symbolic path, as opposed to specifying all connections as 7-bit numbers with 7-bit or 14-bit data types."
from: http://en.wikipedia.org/wiki/Open_Sound_Control
Introduction to OSC: http://opensoundcontrol.org/introduction-osc
---
Week 7 ?
---
Week 8 ?
---
Week 9 ?
Some waveform generator ICs: ICL8038, NTE864, XR8038, XR2206, MAX038
Jaime E Oliver, Mano instrument: http://www.jaimeoliver.pe/instrumentos/mano
---
Week 10 ?
collection of audio engineering articles from sound-on-sound
http://en.wikipedia.org/wiki/Sound_reinforcement_system
image of classroom mixer
---
Week 11 ?
---
Week 12 ?
---
Week 13 ?
---
Week 14 ?
Show order:
---
---
---
Previous Years
2011
2010
2009
2008