Overview
It may seem strange that we recommend little to no interactivity for our art toys.  But here are a few examples of what (little) interactivity has been added to art toys.
Artists to Watch

Seulgie
Andrew Bell
Refreshment Toy
Wetworks
Things I Saw This Week
Falling Apart Show
Five Points
New York Comic Con
David Weeks Studio Cubebot Prototypes

Interactivity
Toys are interactive by nature, but there isn't much "interactivity" in the art toy world.  These toys aren't even meant to be played with.
The most popular forms of interactivity seem to be very subtle interactivity.
There is little technology found in most art toys.  Rarely even lights.
Lights
Custom Electronics
Custom electronics are usually found in one-off's or small runs.  Rarely in high runs of art toys.
https://www.instagram.com/p/BZWnjgPFwIC/?utm_source=ig_web_copy_link
https://www.instagram.com/p/BnXZ96MhCkq
https://www.instagram.com/p/ButucMMHrur/?utm_source=ig_web_copy_link
Movement
Making things move is always challenging.  If you're going to make your art toys move, I advise keeping the movements "small".
Waving Lucky Cat, simple battery powered (or solar powered) arm movement.
A vibrating motor can create a shaking or wobbling motion, like Wobble Bot.
Simple internal mechanisms can be used.
Spinning
Wind Up
https://www.instagram.com/p/BmGI-_eg_G5/?utm_source=ig_web_copy_link
The mechanisms can be involved, but the movements should be contained.
Seven Basic Exercises – Juan Pablo Cambariere
Glow in the dark
Glow in the dark effects can come from the paint, the material, or a powder added to resins.
Articulation
Pose-ability can be a desirable quality for an art toy, add to the "shelf-appeal".
Ball and Socket Joints
Magnetic Joints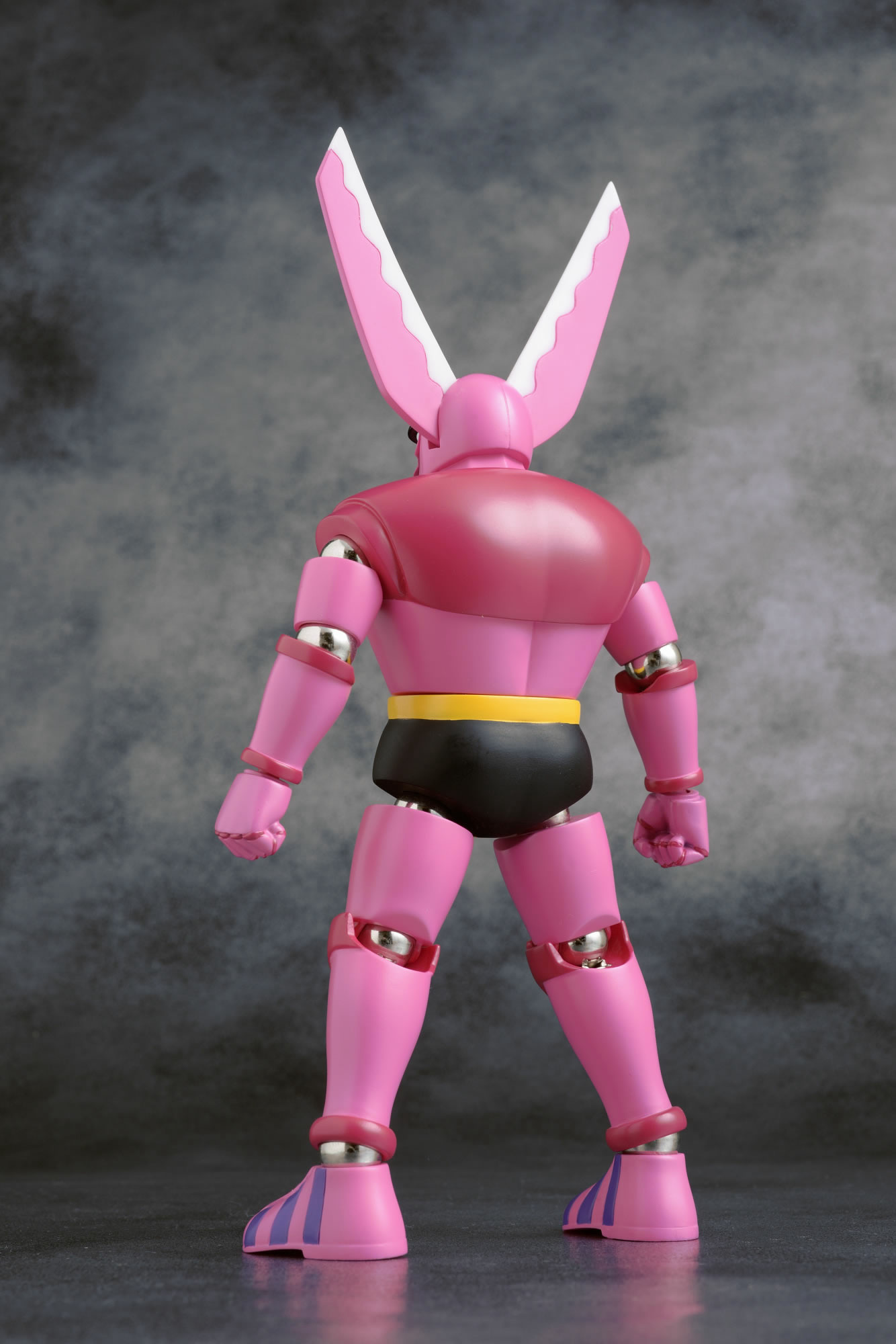 Machine Beast with magnetic joints
https://www.instagram.com/p/Byu66kIpaH9/?utm_source=ig_web_copy_link
Action Figure Toronto creates custom pieces, he usually starts by taking apart articulated figures.
Lenticular Stickers
"Printed images with an illusion of depth, or the ability to change or move as the image is viewed from different angles." – via
Sparks
Smoke Effects
eCigarettes make great smoke effects.
QR Code
Misc.
https://www.instagram.com/p/Bc7N3ZWDh9q/?saved-by=blight_design
https://www.instagram.com/p/BdL-RUljgUG/?saved-by=blight_design
Other Common Toy Gimmicks
Color Changing Material
Squeeze/Pump
Sounds
Slime
Scent
Extras
You can always add more to your toys.
Pins – PinMart, The/Studio
Stickers – Sticker Mule
Patches – The/Studio, Patches4Less
How To's – Joe Ledbetter, Build Pumpkin Pi Bots, How to Manufacture Your Own Designer Toy
Assignment
Finals are due next week.  You will all present your final 4 toys, your packaging, mockups, prototypes, drawings, etc.  Present anything and everything that tells the story of your project.
You will speak for 5-7 minutes and take questions and feedback from the class.
---
Related Reading/Viewing
Adding Smoke and Sound to Toys