Knobs knobs knobs
https://www.instagram.com/p/BrNm0J7gN1_/?utm_source=ig_embed
Monome Arc – breakdown of a high-end device.
Knob and Pot Basics
Off the Shelf Knobs
Adafruit has a nice aluminum knob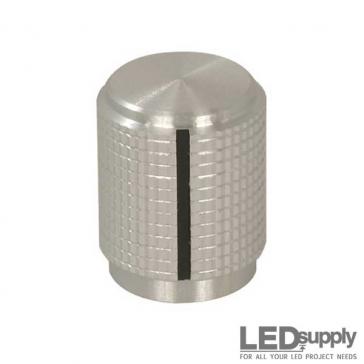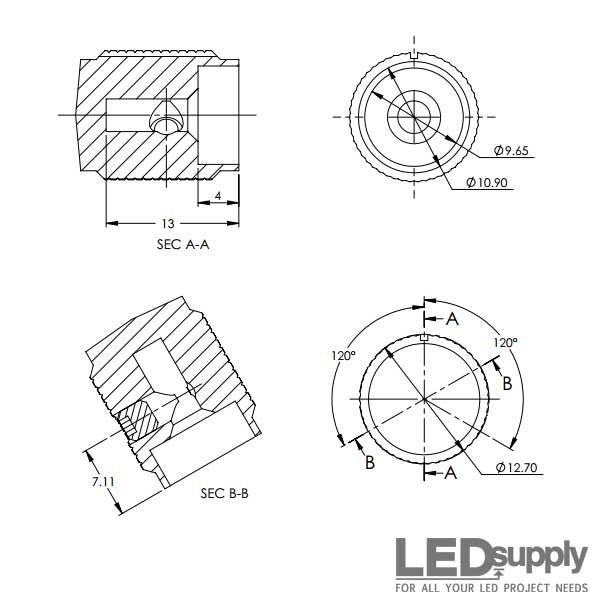 Knob Design for the Lathe
Sometime you can't find the right knob and you just have to make one.  Knobs can be 3D printed, made on the 4 axis CNC, even the drill press.  But I think the lathe is the best tool for the job.
I like a lot of what these makers did.  I would change a few things, but these are great starting references.
Designs in CAD
Sweep Example
Knurling
Wood Lathe Knob Turning
Industrial Design Tips
Eric Strebel's YouTube Channel
Core77
My Personal Design Philosophy
I am almost always my first client.  Pretty selfish and not a great way to design for others, but it is how I work.  Design/build before user testing is not great way to work either, but if you're the ultimate user (and you're honest with yourself), you are user testing through the whole process.
The multimeter example.  I use multimeters all the time, but I kind of hate them.  There are some great features in some, but there never seems to be a great all in one meter.
My requirements:
I only need continuity, resistance measurement (I'm color blind), and DC voltage measurement
Continuity must have a loud (a very load) beep and a clear display of continuity
I don't want to set a range of resistance, I just want to be able to measure resistance, no matter what level
I don't want to set a range of voltage, I just want to be able to measure DC voltage, no matter what level
Big back lit digital display
Great probes
An obvious off setting
Rugged, light, compact, easy to wrap up probes
I'd start with this list and build my meter.  I'd base a lot of my design off of existing meters.  Maybe this ends up being three tools.  Maybe I have to make sacrifices or design changes for manufacturability/price/etc.
Design For Manufacturing
The following will play a big factor in how a thing is manufactured and with what process:
Scale/Quantity
Material
Process
---
Related Reading/Viewing