Overview
In this class we will discuss how to achieve the best results from tools, repeat processes, and make multiples of things.
Nobody wants the first pancake.
Show and Tell
We'll review and discuss last week's assignment.  What processes/techniques/tools did we use?  Any tips?  What would we change if we could do it all over again?
Tool of the Week
With a  Doweling Jig you can drill perpendicular holes along the center of the thickness of material.
Tip of the Week
"Times everything by pi."
The length of the job, the cost, the amount of material needed.  Everything will be more than you initially think.
Second Tip of the Week
Battery holders are a good idea.
Repeatability
Making multiples of something can be very informative.  You learn from your mistakes.  You make wiser tool and material choices.  You develop your technique.
Taking the time to create proper setups/jigs will improve your work.
Clamps, Guides, Jigs, and Fences
"You can never have too many clamps." — Norm Abram
C Clamps
Incredibly useful, come in various sizes.  You want to have as many on hand as possible.
Speed Clamps
Also called pump clamps, trigger clamps.  Can be operated with one hand for quick clamp jobs.  Has protective pads that will not mare wooden surfaces.  Not ideal for glue ups, cannot provide enough clamping force.
Hand Screw Clamps
These clamps have hardwood jaws that can be offset and/or angled to keep parts from shifting.
Pipe Clamps
Provide a lot of clamping pressure.  You can change the length on the clamp by changing the length of pipe.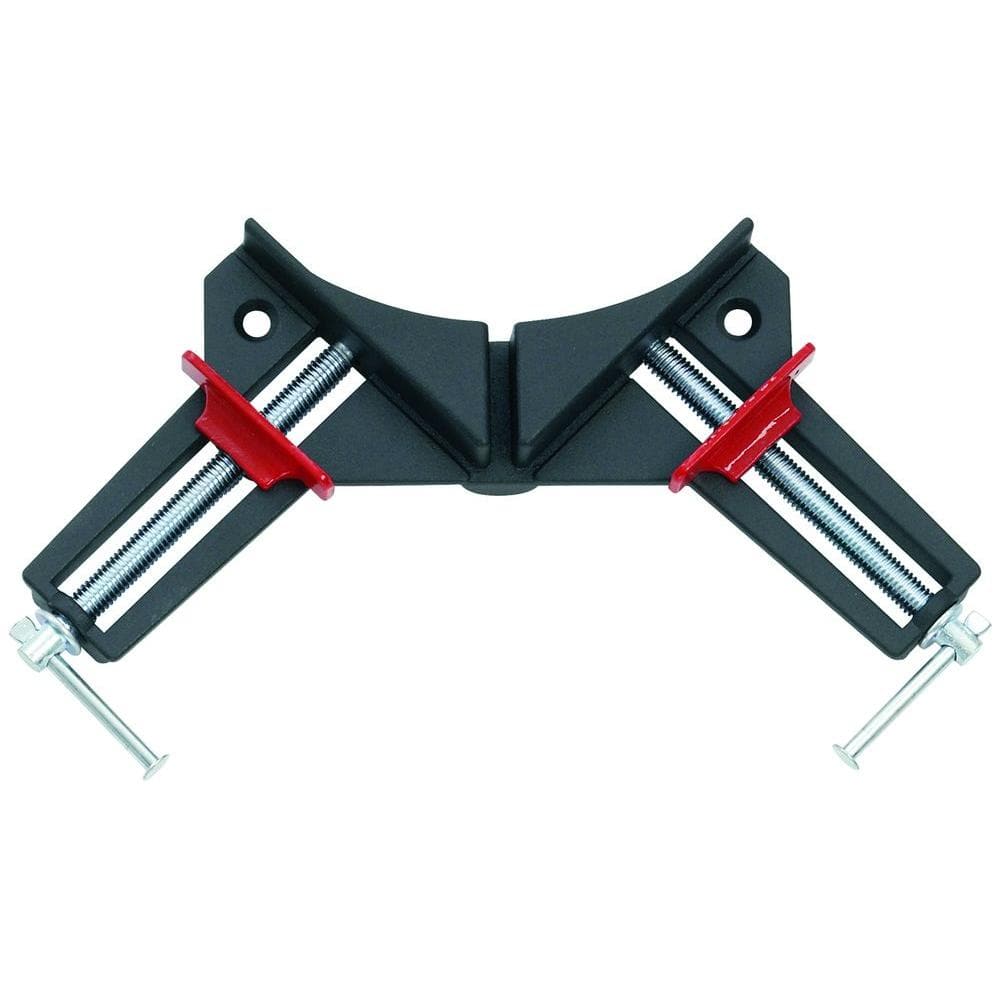 90-Degree Corner Clamp
Great for holding material at a fixed 90 degree angle.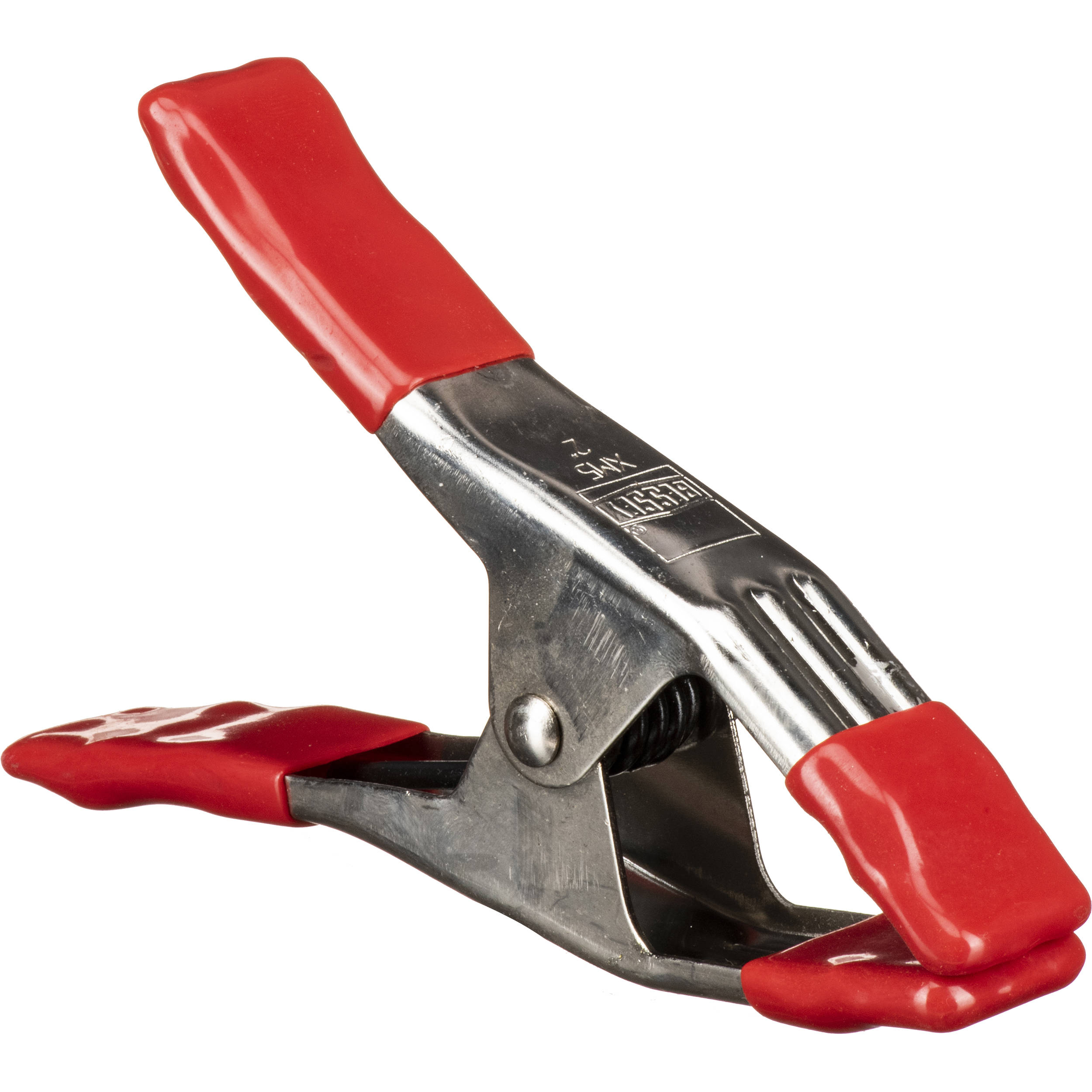 Spring Clamps
Great for quick clamping jobs.  Think of them as giant clothes pins.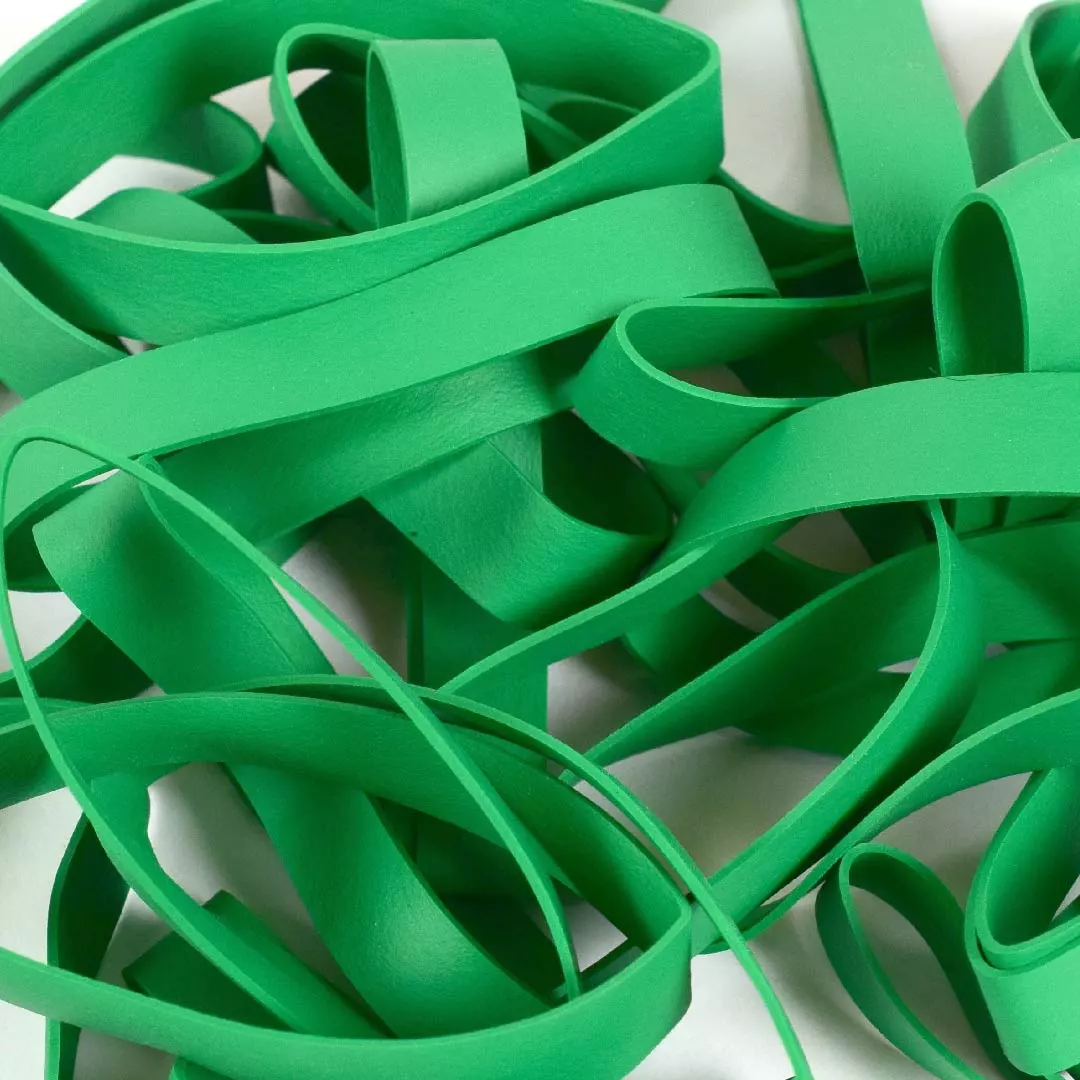 Rubber Band Clamps
It's exactly what you think it is, large rubber bands.  Great for clamping odd shaped objects.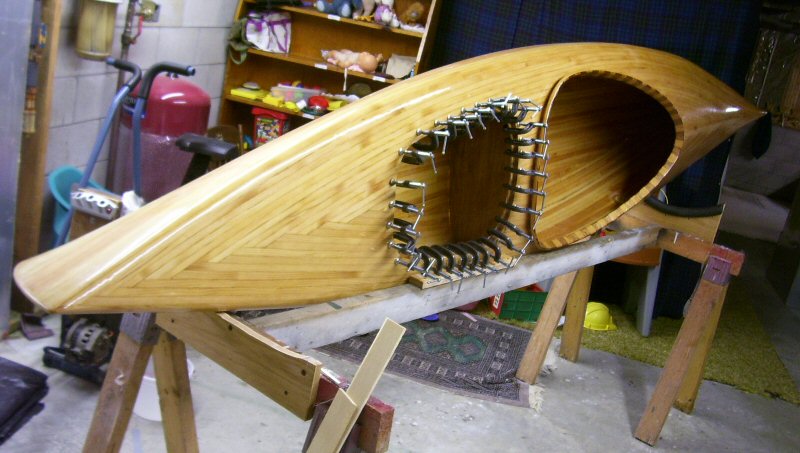 Sacrificial pieces of wood can be used so clamps don't mare the materials surface.  Be careful not to glue the scrap wood to your work piece.
Fences and Guides
Miter Gauge on the Band Saw
Fence on the Band Saw
Stop Blocks
Feather Boards
Jigs
Pocket Screw Jig
Router Circle Jig
https://www.instagram.com/p/BJNxsQsg0aG/
DIY Jigs
https://www.instagram.com/p/BV0TvXRgmxO/?utm_source=ig_web_copy_link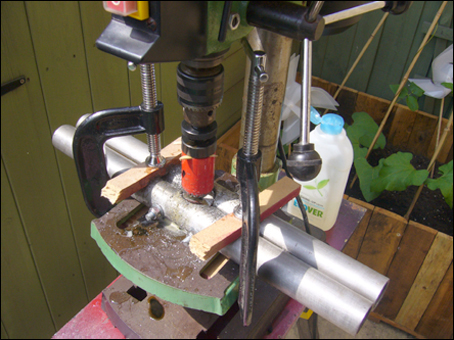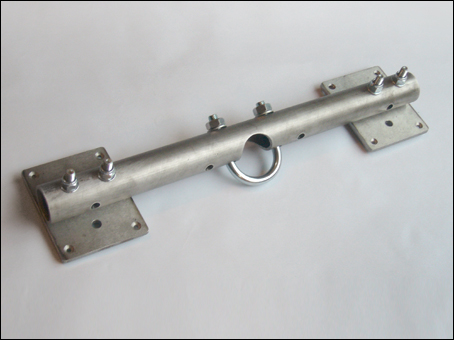 https://cdn.shopify.com/s/files/1/0464/4429/products/sheer-clamps-for-kayak-building-materials-kits-components-bear-mountain-boats-boat-shop-us_262_550x.jpg?v=1568681645
Video: How wire hangers are made
In Class Demo
We'll go over fences, stop blocks, and guides on the various power saws in the shop.
We'l go over the bandsaw, the miter saw, the panel saw, and the scroll saw.
Assignment
Make multiples of something, 5 or more.  The objects must be a multi-process piece, ie. I don't want to see 5 things made solely on the laser cutter or 3D printers.
Take note of your order of operations, tools, and techniques used.  If you used any type of jig or unique setup, please document (if you built your own DIY jig, absolutely bring it in).  Determine whether it is better to build one piece all the way through before starting the next, or perform step one to all pieces, then step 2, then…
Post your progress and project to your blog.
What you Should Try
Experiment with the Pocket Screw Jig.  It might seem a bit intimidating, but it creates quick strong joints.
---
Related Reading/Viewing
Pinterest Woodworking Jigs and Shop Made Tools
Arthur Ganson Making Wire Gears
DiResta's Vampire Spike Table (specifically the drill jig)