Overview
In this class we will scratch the surface of creating project enclosures.  We will go over common (and not so common) examples and techniques.
"Everybody needs boxes." — John Locke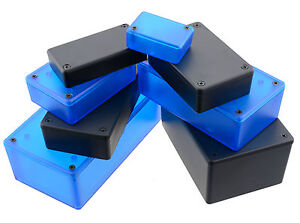 Show and Tell
We'll review and discuss last week's assignment.  What processes/techniques/tools did we use?  Any tips?  What would we change if we could do it all over again?
Tool of the Week
The nibbling tool is great for cutting non-uniform holes in sheet material.
Tip of the Week
"Find your standard."
Whether it is the screw, motor, material, connector, enclosure, or tool you fall back on — be consistent.  It will make your current and future projects easier.
Project Enclosures
View this post on Instagram
Project enclosures are such a broad topic, they could practically be anything.  But when creating one you typically want the following:
Easy to open
Easy to modify
Easy to make multiples
Cheap
Don't Do This
I know it seems like a great idea and getting the files are incredibly easy, but these boxes are difficult to get right.  Material thickness, tolerance, and glues have to be taken into consideration.  These types of enclosures are typically a headache, and I suggest you avoid them whenever possible.
Off the shelf Project Enclosures
Adafruit, TinkerSphere, SparkFun, Mouser, and many more sell project enclosures.  There is no shame in using off the shelf.
Red Anodized Aluminum Enclosures
Standoffs and Panels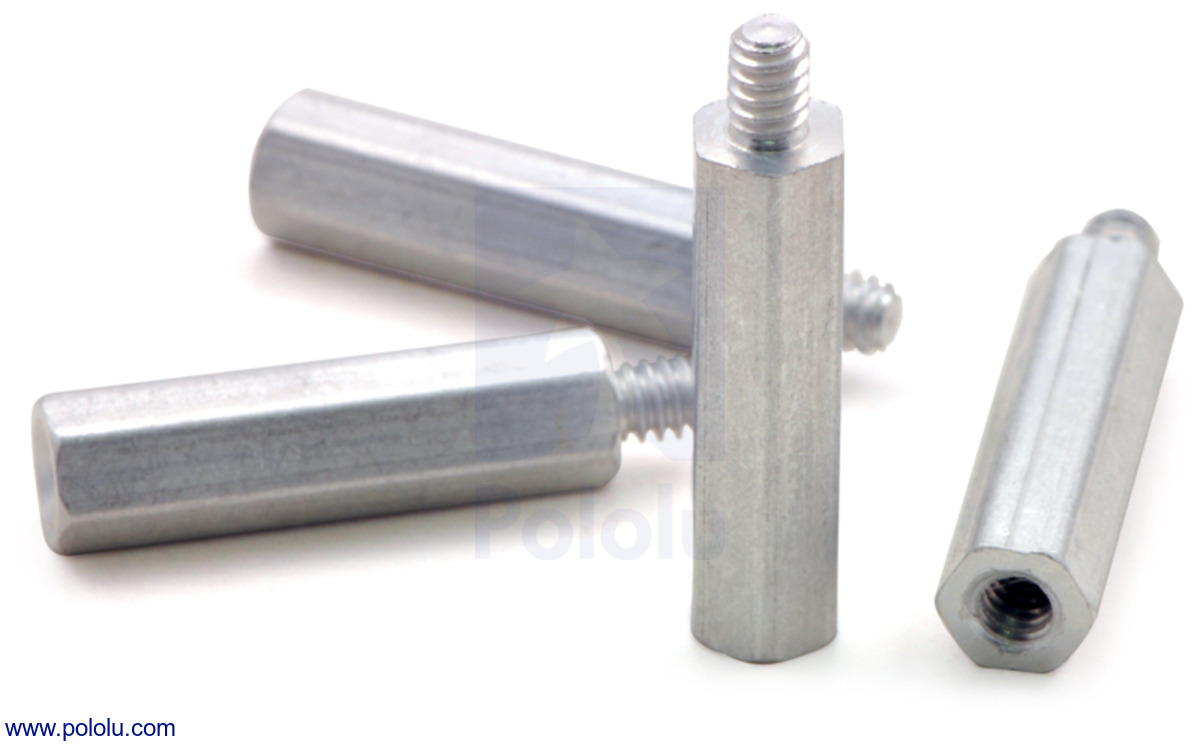 Enclosure doesn't always have to be fully enclosed.  Using standoffs (here as well) and laser cut panels is a very useful and quick technique.  These enclosures are easy to open and modify.
Adding rubber feet on the bottom is always a nice touch.
Corner Brackets

Using screw on corner braces (also called corner reinforcing brackets), screws, and panels is a n option for quickly changing out any surface of your enclosure.  A great choice if the walls of your enclosure are often modified or changed.
Attachment Blocks make it easy to join two flat panels at a 90 degree angle.
Stacked Material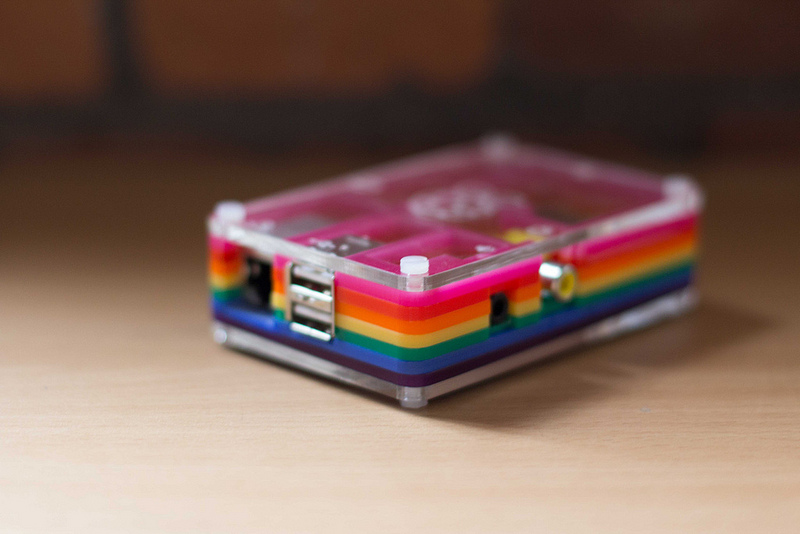 Stacking layered material may not be the most conservative use of material, but it gives a lot of control on placement of components inside of an enclosure.
Thinking Hz's Solar Theremin
Construction Toy Enclosures
Construction toys (Legos, Erector Sets,  etc.) make for quick, modifiable enclosures.
Cardboard and Paper Enclosure
Using cardboard or thick paper can be an affordable, re-producible, and easily modified enclosure.
Ready Mades
Starting with a store bought enclosure can save a lot of time.
Electrical Conduit Boxes
Off the shelf electrical boxes make for cheap, durable, sometimes weather-proof, and repeatable project enclosures.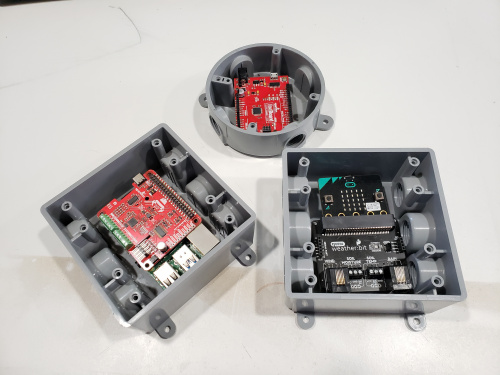 Deploying Project in the Field
Laser Cut Panel on Open Box
A laser cut/etched control panel can fit nicely on a store bought box.  Luisa Pereira used a drawer organizer from the Container Store and laser cut/etched control panel.
Mason Jars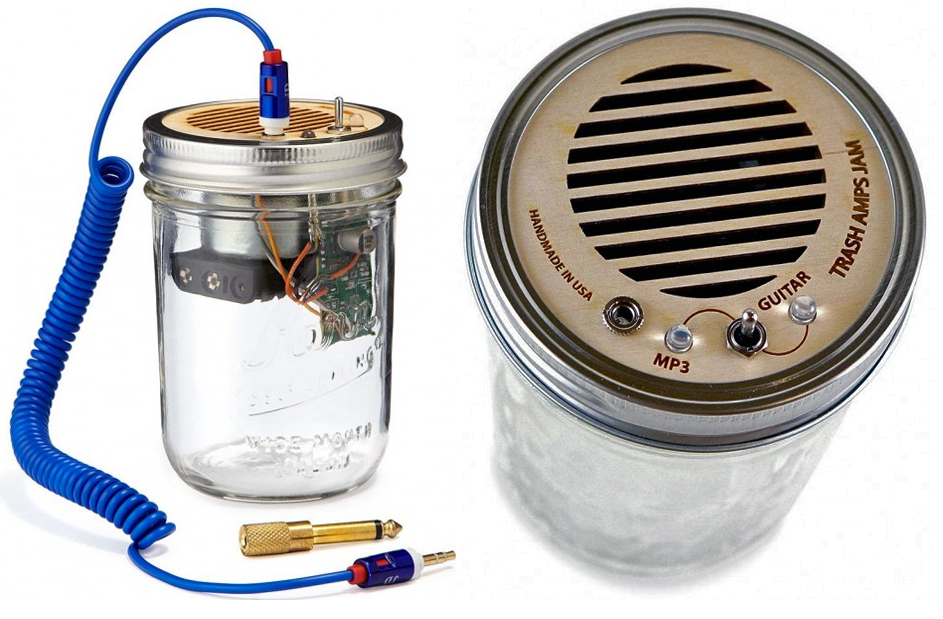 Hand-crafted Wooden Enclosures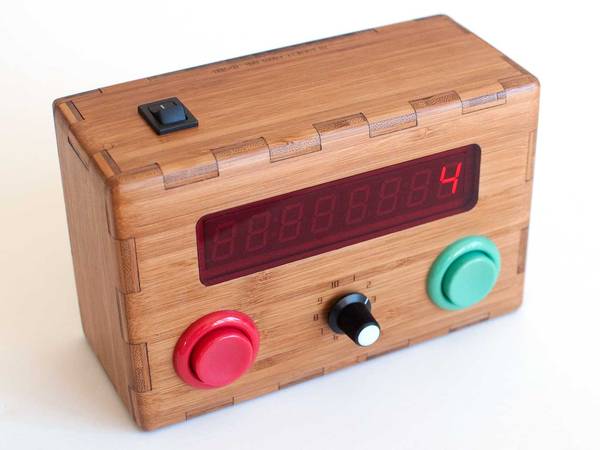 Laser-cut Nixie Tube Geiger Counter
Sheet Metal Enclosures
Off the shelf sheet metal enclosures can be found at Mouser, Allied Electronics, and many other electronic supply stores.
Guitar Pedal Cases
Aluminum enclosures with a screw on cover.  Here and here.
2 Materials: Metal & Wood, Plastic & Wood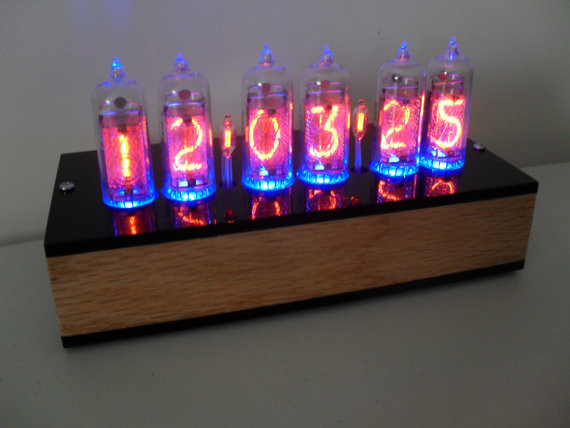 Personality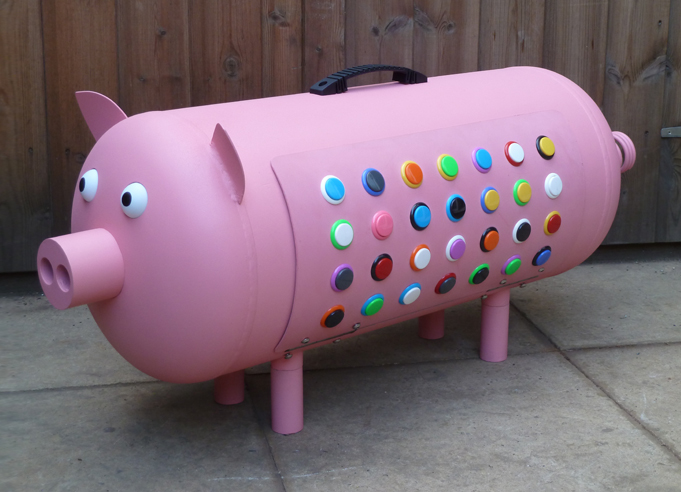 Candy Containers
Altoid tins make great enclosures (cheap and repeatable).  Adafruit sells both the boards and the tins.
Cast Enclosures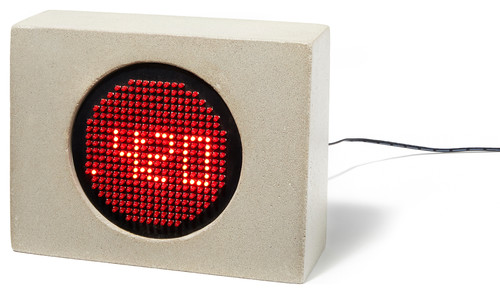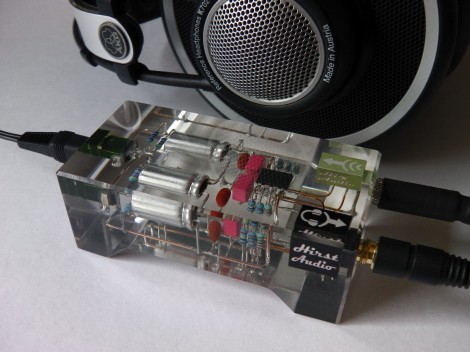 Modified Toys
Some toys can make great enclosures, hopefully yours will not be as creepy as these.
Misc.
Tubes/Pipes
Using tubes or pipes for the housing gives an interesting shape.  The trick is capping off the ends.
Tin Cans
 Control Panels
Chances are you will need some sort of control panel for you project enclosure.  It is basically a flat plat that all of your components mount to.  Panels typically can be removed easily from the rest of the enclosure.  This allows for easy repair-ability and modifying.
Panel Mount Components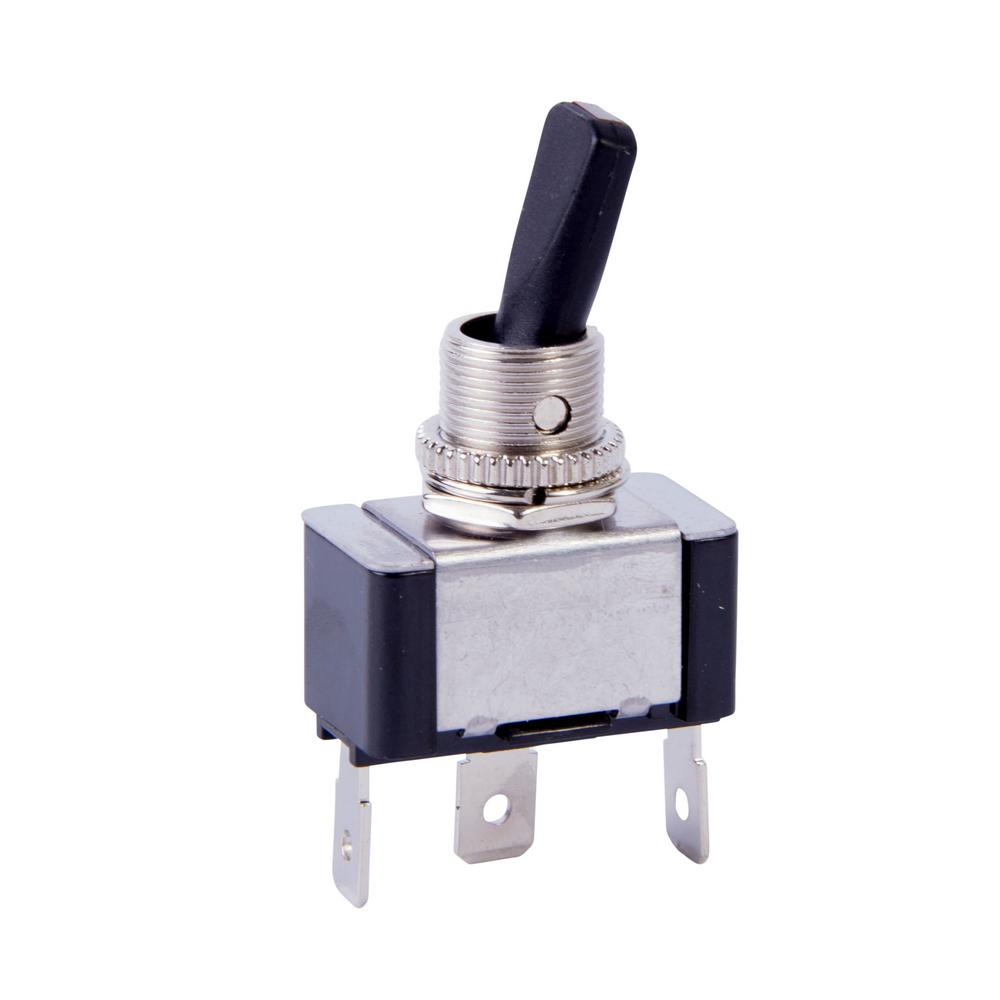 Using panel mount components makes fabricating control panels much easier.  Use switches, LED holders, potentiometers, connectors, buttons, etc. that are made to mount to panels easily.  Take note whether these components mount from the the front or the back.
Panel Mount USB Cables are great adding a USB connector to an enclosure surface.
B Male to B Female
Micro B Male to Micro B Female
Making a Game Burger – Love Hulten
Flexible Panel for Buttons
Speaker Grills
A useful trick is to use screen behind a panel for speakers or venting.
Interesting patterned grills can be purchased.
My Latest Favorites
https://www.instagram.com/p/Bzrcoi4h2Jp/
https://www.instagram.com/p/Byrbxz2CoNK/
https://www.instagram.com/p/Btn33ymAGEM/
https://www.instagram.com/p/BsJr6W-HF6_/?utm_source=ig_web_copy_link
https://www.instagram.com/p/Bpr-BRonCg1/?utm_source=ig_web_copy_link
In Class Demo
We'll go over all of the steps to make a simple 2 by 4 Project Enclosure.
Class Survey
Halfway through and time to let us know how we're doing.  Please take the class survey.
Assignment
Build an enclosure for an electronics project using any tool(s) or technique(s) you like.  Make sure that you can get back inside to make repairs, change batteries, modify, etc.  The enclosure should have multiple components: buttons, switches, sliders, connectors, display lights, dials, etc.
Field Trip
Go to KMart or the Container Store (I know it sounds ridiculous) or even thrift stores to find containers/materials for possible enclosures.  You don't have to use these materials in the assignment, but take note of what would be useful in the future.
What you Should Try
Try enclosing an existing PComp project.  It is a great way to make them more rugged and durable.
What You Should Buy
It's a good idea to have project enclosures or materials on hand.  I highly recommend getting some containers and stand-offs.
---
Related Reading/Viewing
The Well-Sequenced Synthesizer
DIY Cellphone by David Mellis
Die Cast Aluminum Enclosures (here too)
Sheet Metal Box – Layout & Planning
Sheet Metal Box – Cutting Out the Box
Sheet Metal Box – Bending the Box
Mason Jar Raspberry Pi Enclosure
15 Fantastic Project Enclosures
Your Guide to Making Electronics Project Boxes
Raspberry Pi Micro Arcade Machine