Overview
Now that we've made some wheels, we need to attach them to something, and those things to things.  We'll cover wheelsets, wheel configurations, and chassis.
Chassis
A chassis is the base frame of a vehicle or other wheeled object.  Wheels, axels, and propulsion are typically mounted in some way to a chassis.
Wheelset
We touched on wheelsets already, two wheels fixed to an axel.   Great for going straight or on a track.  This configuration does not turn well.
Arguably one of the easiest wheel configurations that can be made.  Two wheels, two hubs (if necessary), and an axel.  The trickiest part of using a wheelset will be how to mount the axel to a chassis.
Two wooden wheels, two 1/4″ shaft collars, 1/4″ shaft, one U Bracket Chrome (or U Bracket)
If you need to make the bracket hole bigger to accommodate an axel or bushing, use a drill press and a proper set up.
A more expensive but precise method is to use pillow blocks also known as mounted bearings.
Free Spinning Wheels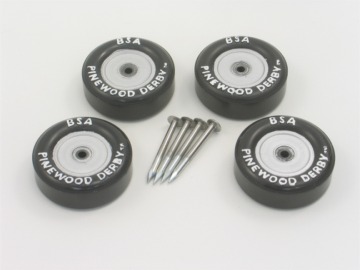 Free spinning wheels can have their own individual axel or share with another wheel.
Two free spinning wheels, four shaft collars, an axel
Two wheels, two bearings, four shaft collars, an axel
Four Wheels, two bolts, two nuts, four washers, block of wood
Two wheels, two shoulder screws, a chassis to screw into
The trick is the diameter of the shoulder of the screw needs to fit the bearing snuggly or allow a non-bearing wheel to spin freely.
Free spinning wheels and axles, everything is off the shelf.
DIY Handmake RC Car 4 pcs 370 Gear Motors
Wheel mounted to geared motor, motors are mounted to acrylic chassis with motor mounts.  Each wheel has its own propulsion.
Casters
How you mount casters depends on the design of the caster.
Three or Four Casters with Posts, three or four shaft collars, chassis.
Combine Wheel types
Two Free Spinning Wheels, Two Casters
Two Free Spinning, One Caster Ball
Wheelset and Free Spinning Wheels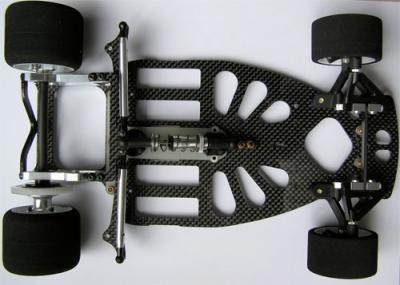 Breadboarding
Breadboarding mechanisms is usually accomplished with two parallel flat plates, separated by standoffs or spacers.  This method can work well for chassis.
Two metal plates, three screws, three nuts, three spacers, three 1/4″ bushings.
More Elegant Breadboarding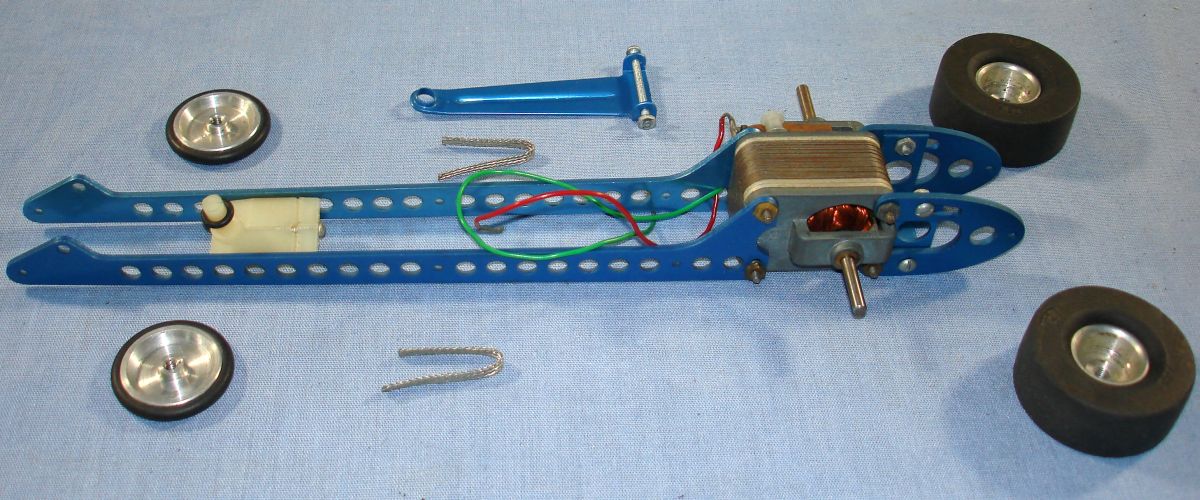 Steering
Two part chassis that swivels at a point.
Full Lock occurs when wheels turn and bang into the chassis.  This can be avoided by wide wheel base or a raised chassis.
Off the Shelf Chassis
Motor Robot Car Chassis Kit with Speed Encoder wheels and Battery Box
MakerFire 4 Wheel Robot Chassis Kits
Non Traditional Chassis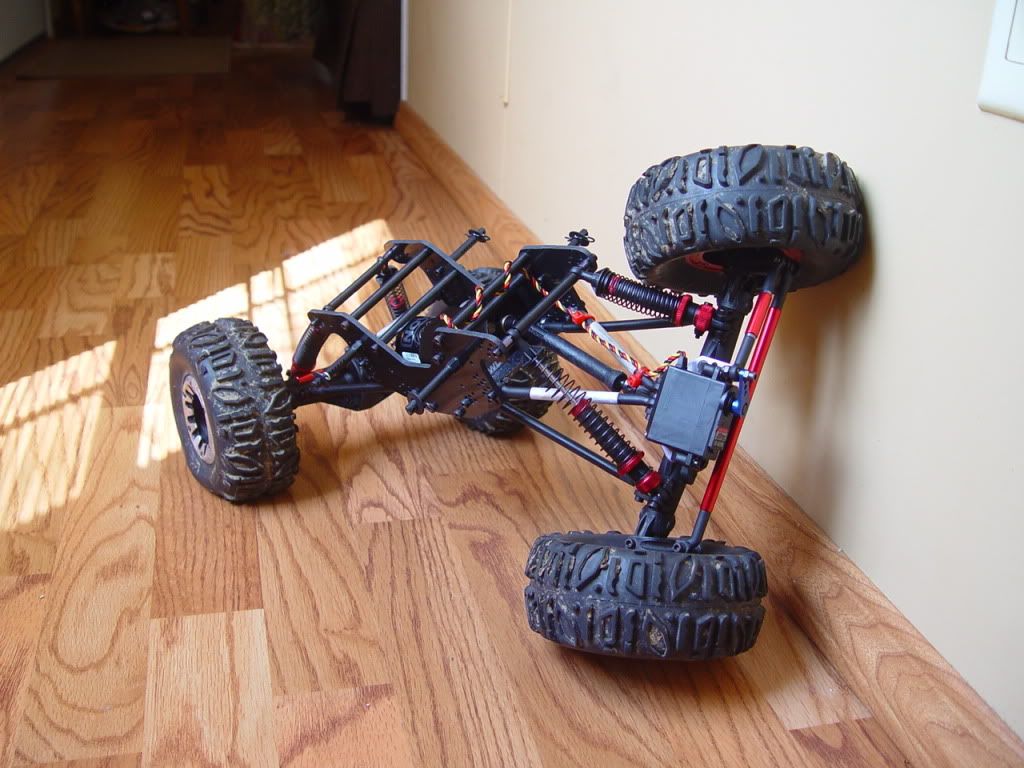 How Differential Steering Works
In Class Prototyping
Using our new hardware (and anything else we can get our hands on) we will create chassis and wheelbases.  We'll take 30-40 minutes to roughly prototype and flesh out ideas.  We will then discuss what we think, next steps, and possible tools and techniques.
In Class Demo
If there is time, we'll vacuum former some half sphere molds.
Assignment
Wheelhouse, you will be creating rigid, well-crafted chassis and wheelbases.
---
Related Reading/Viewing