Overview
"I saw the angel in the marble and carved until I set him free."
— Michelangelo
"If people knew how hard I worked to get my mastery, it wouldn't seem so wonderful at all."
— Michelangelo
Subtractive Fabrication
Essentially, start with a hunk of material and remove portions of it until you have the desired object.  Whether it's called machining, milling, turning, or sculpting — all we are doing is subtracting till we get the object we want.
Intros
We will introduce ourselves, talk about our backgrounds, and discuss what we want to get from the class.
The Tools of Our Trade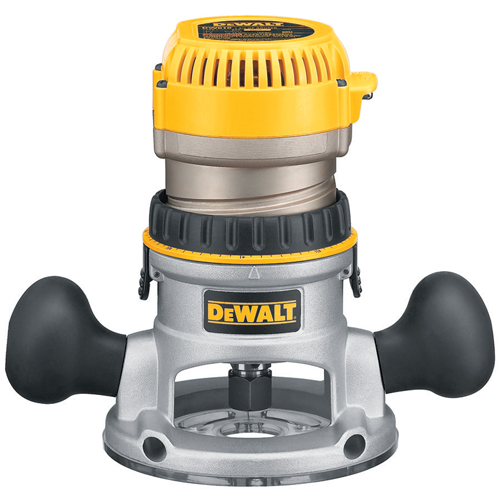 What are Skill Builders
Skill builders are similar to labs in PComp.  The point is to spend time learning the machines and the techniques.  The only way to learn the tools is to use them.
What You Should Buy
Digital Calipers (or the 12″ ones)
Drill Bits (basic set of small bits for metal, wood, and plastic)
1/4″ Straight End Mill, Down-cut and/or 1/4″ Straight End Mill Up-cut (for milling wood, plywood, MDF)
1/8″ Straight End Mill (or here)
Quality Sandpaper (220 grit, 400 grit, and 600 grit)
Nice to haves
Tap and Die set (or at least the taps for your common thread sizes)
What I'm Looking For and Care About
Safety
Working Hard
Craftsmanship
Secrets to Success
Buy/gather materials and tools early and get more than you need
Fail fast, experiment, try things, then try something else
Start early, get started and familiar with the machines early
In Class Demos
Router
The Othermill, the Techno Router, and the Roland 4 axis machines are basically just computer controlled routers.  We start with the hand router, a very powerful motor that spins a bit or end mill,  so you can get a feel for the operation.  We will go over the basics of the model we have in the shop.
The hand router is also the most affordable of all of the tools we will use in this class.  And could be a nice addition to your home shop.
Router Bits
The bits are what remove the material.  They come in numerous  profiles, and can be used in conjunction with other bits to great the desired geometry.
We will demonstrate the proper way to attach a bit, using a collet and collet nut.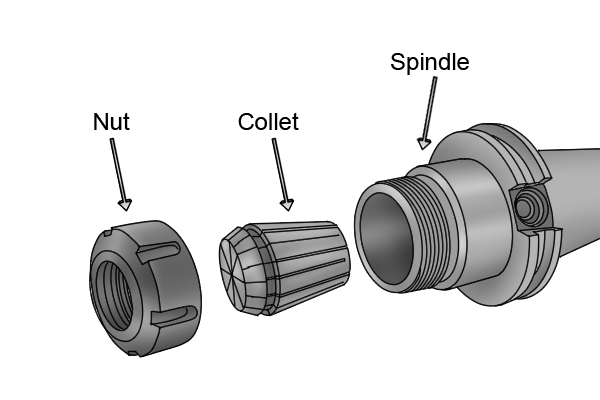 We will demonstrate the proper use of the router table. Jigs, guides, fences
Dovetail joint jig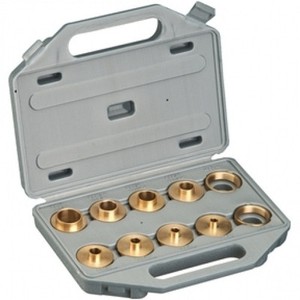 Custom Templates
For Next Week
Skill Builder
The goal of this skill builder is to become experienced using the router in conjunction with jigs and guides.  Many shapes can be made using simple straight edges and DIY made jigs.
Assignment
Download the Bantam Tools Milling Machine Software, the software necessary to run the Othermill.  Also, become familiar with Adobe Illustrator if you are not already.  Buy 1/8″ endmills (or here).
---
---
Related Reading/Viewing
What Can You Do With A Woodworking Router?
Making Butterfly Inlay Keys with Your Router
Off the Shelf Router Templates