Overview
We will dive deeper into what the wood lathe can do.  We will look at different ways to mount material, jigs, and attachments.
The Big Game
First team to score 5 points win.  2 players from each team will play at a time.  We change players from a random draw after every point.  If a player is broken or damaged, we will pause play, remove the pieces, and continue with a man down.
Good luck.
Go Over the Mid-Way Survey
We will discuss the results of the Mid-Way Survey.
More Wood Lathe
There are many add-ons for the lathe: jigs, tools, devices.  Below, a short list of just some of the possibilities.
S Type Tool Rest
A curved tool rest that allows for creating curved forms.  Great for bowl making.
Auger

Basically a long drill bit with a handle.  The Hollow Center must be used in the tail stock in order to use the auger.  The auger is great for making holes for lamps.
Drill chuck in tail stock
The drill chuck mounts in the tail stock and drill bits are attached using a chuck key, just like the drill press.
Drill Jig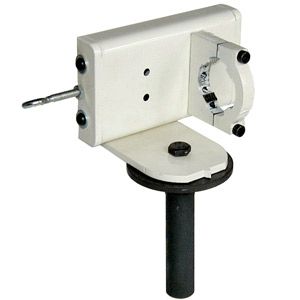 Custom Drill Jigs
Made to go in the banjo mount that the tool rest would normally go in.
Locking the lathe
The lathe can be locked in place using the knurled nut in the head stock.  Never turn on the motor with the lathe locked.
The lathe can be locked in position every 15 degrees, this is called indexing.
Other ways of Mounting/Securing Material
Jamb Chuck
Longworth Style Chuck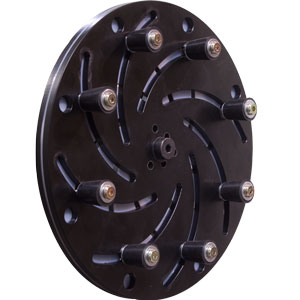 Soft Jaw Chuck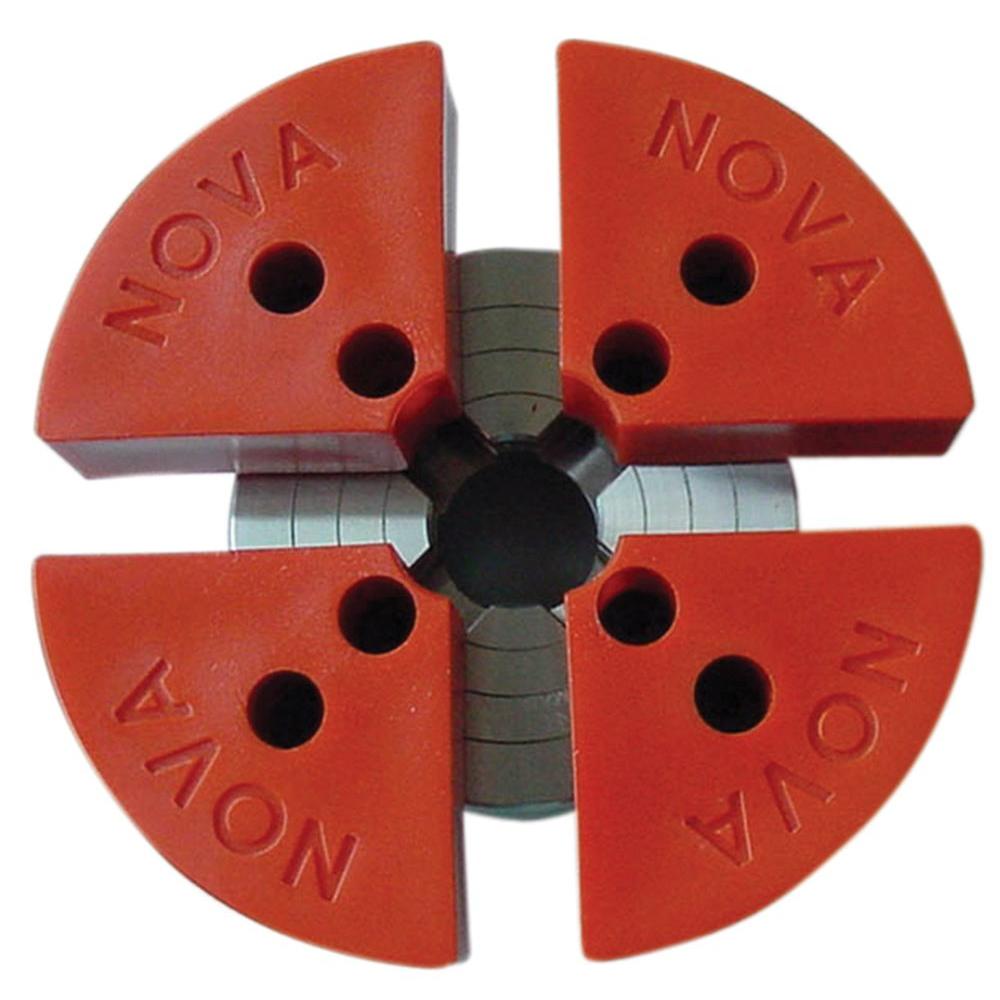 Vacuum Chuck
Steady Rest
A Steady Rests is wood turning jig which is used to hold the wood from vibrating or moving while you\'re turning it. When used with spindles, they help to stop vibration while making long and/or thin spindles. When used with bowls, they help to turn the inside of very thin bowls. When used with hollow forms, they help hold the vessel while hollowing the interior.   via Woodturning Online
Sphere Jigs
Sphere jigs allow you to make spherical shapes on the lathe.
They can be store bought or DIY.
Guides and Templates
Laser cut (or cut by hand) a profile and turn an object to fit.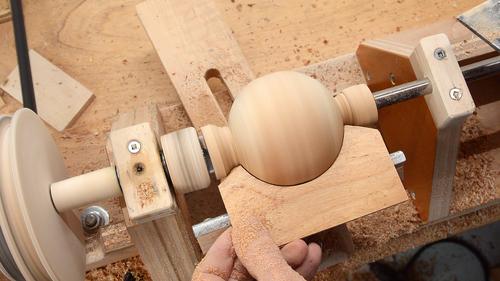 Center Finder
Simple device that allows you to find the center of round stock.
Lathe Duplicator
Metal Spinning

Metal spinning is technique that shapes thin metal over a form all on the lathe.
3 Part Wax Finish
Get a beautiful and a durable wax finish with this lathe-mounted polishing system. Buffing passes are made with a Tripoli buff (linen wheel), White Diamond buff (linen/flannel wheel), then Carnauba wax (flannel wheel). The final finish is very similar to multiple coats of lacquer but is softer and much deeper.  This finish can be applied in minutes.
How to Use the Buffing Wax Wheel
For Next Week
Skill Builder

For next week you will do some turning using the 4 jaw chuck.
Wood Bowl with CNC'd Finger Joints
Combining Processes
---
Related Reading/Viewing
Cheap Chucks: Jam Chucks Are Purpose-Built Chucks You Make Yourself
Helpful Tips for Mounting Work in a Chuck on a Lathe 
How to Make a Jam Chuck Hamburger Patty Press
Glossary of Wood Turning Terms
Making a Spinning Top on the Lathe